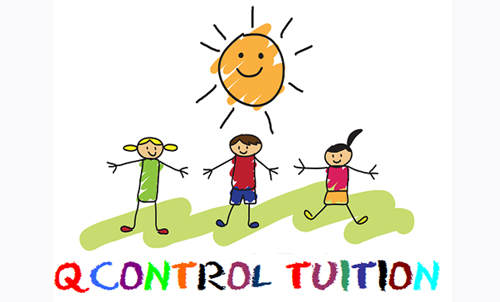 Our tutors are DBS (Previously known as CRB) checked, and they have previously or are currently working in schools.
Our fees are £28 per hour on a one to one basis with a fully qualified teacher (we only employ fully qualified teachers as we believe you deserve to get a professional and experienced service for the money you are paying) , This price includes teachers preparing all lessons before hand, a short meeting after the session to give parents feedback on their child's progress and also personalised homework (If the parent wishes). We also create a personalised curriculum for the children to follow, which will help them fulfil their weaknesses which will be highlighted during the first session where we will do an informal assessment to see where your child is at, and what work needs to be covered.
Our Mission Profile
We have a strong belief in one to one tuition to help bring out the best in our students.
We believe in inspiring young minds in a fun and practical way.
Every child is different, so they need an individual curriculum to follow and a teaching style which is suited for them.
We teach children from the ages of 4 to 16 years old. If your child's having a lot of difficulty in school and is below the national average for English, Reading and Maths, we can certainly help. If you feel that your child needs a bit of extra one to one tuition in any subject in primary or secondary level (and the 11+) or you feel you would like your child to access a more advanced curriculum, then this is something we can also help with.
The first port of call is to either send us an e-mail, text message or phone call (If I am teaching, I wont be able to answer the phone, but if you leave me a voicemail, I will get back to you ASAP). If we have spaces available and you're happy with our cancellation policy, we will send you a link to our registration form. Just fill in the form and your space has been confirmed and reserved for you. All you need to do is turn up on the day, at your allocated time and drop your child off. At the end of the hour, be available to pick up your child at least 5 minutes before the session and the tutor will give you feedback on how the session went. You will have the same tutor each week (and the same time slot/day) as we feel it is important for a pupil to have the same tutor, so they can build up a trusting and working relationship.
Click on the "Contact" link at the top of this page for contact details.
Manager and Tutor
My name is Robbie Quantrill and I founded Qcontrol Tuition in 2012. I teach every day of the week, organise the tutors' timetables and I will be the person who you will be helping you, whenever you need it. I have over 20 years experience teaching in a school and I've been the coordinator of ICT, English, Year 3 and 4, and year 4 and 5. I am experienced with teaching booster classes for Year 2 and Year 6 and I have a great track record for achieving high levels in English and Maths for our students. I have also been teaching Secondary English, Maths and Science and the 11+ on a one to one basis.
Useful Links
Our Facebook Business Page
Add us as a friend on Facebook
Twitter Account
Instagram Account